Sellers have heard that the low supply of homes is good news. Low supply and high demand create the perfect conditions to sell your home. Being in a seller's market means your home sells quickly for higher profit. Let's take a look at the current market conditions and the impact it has on the sale of your home.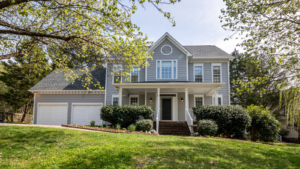 Low Inventory
What has caused the inventory shortage? The pandemic has influenced inventory shortages but it isn't solely to be blamed. The uncertainty of the pandemic caused sellers to hold off on listing their homes, which leads to fewer existing homes being available on the market. The truth is the low inventory of homes on the market has been a long time coming. Over the past couple of years, new construction has slowed down. Fewer homes are being built and added to the market despite the increased demand. Now, contractors face challenges from the supply chain, increase building costs, and labor shortages. The low inventory gives control to the sellers, but an inventory increase can shift the control toward the buyers especially if the demand decreases.
Increased Demand
There has been an increase in people desiring to purchase homes. People have spent more time at home and are realizing it doesn't fit their needs. Additional buyers have been added with the entrance of Millennials into the market. The increased interest combined with low-interest rates has dramatically driven up the demand to purchase a home. More buyers in the market create competition and contribute to the perfect conditions to sell.
The influx of buyers combined with the shortage of homes presents the right time to sell your home. The housing supply is still historically low, but it won't stay that way for long. Take advantage of the seller's market and use your increasing equity and low-interest rates to make your next move. Contact us today to learn your options.