The Sacramento real estate market does not appear to be cooling off any time soon. The market has offered a unique experience for both buyers and sellers. From bidding wars to the rise of home equity, now could be a great time to use your home to escalate your financial future. Keep reading to learn about the current real estate trends we are seeing.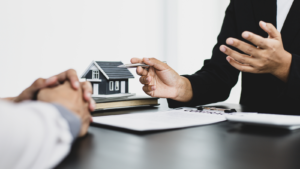 Shortage of Homes is Leading to High Competition
Sacramento is still facing the challenges of low home inventory. The home shortage is enhanced by a large number of buyers on the market, which creates the perfect opportunity to sell your home. Buyers are offering above the asking price to stand out in the crowd. Sellers are in a great position to sell their property quickly and for top dollar.
The Rise in Home Values and Equity
Competition is driving up the price and causing home price appreciation to rise. As the home's value appreciates, equity will also increase. This is good news for sellers because the increasing value of your home can give you more money in your pocket to upgrade. Ready to sell? Discover the worth of your home: Click here to request a Free Home Evaluation from Quest Real Estate. 
Find out how you can take advantage of the market conditions by contacting us today!