In today's market, home prices are naturally rising due to low supply and high demand. Home prices are appreciating at near-historic rates, which is creating some difficulties when it comes to home appraisals. An appraisal determines the fair market value of a home. It's becoming increasingly common for an appraisal to come in below the contract price on the house. The appraisal gap is the difference between the appraisal and the price a buyer is willing to pay.
Appraisal gaps are caused by heightened buyer demand when purchasers are willing to pay over asking to secure the home. Homebuyers may be willing to pay more, but the appraisers are there to assess the market value of the home. When the appraiser comes in, they look at things more objectively compared to an emotional homebuyer. Their goal is to make sure the lender isn't loaning more money than the home is worth. 
In a highly competitive market like today's, having an inconsistency between the two numbers isn't surprising. See the graph below for the increasing rate of appraisal gaps, according to data from  CoreLogic: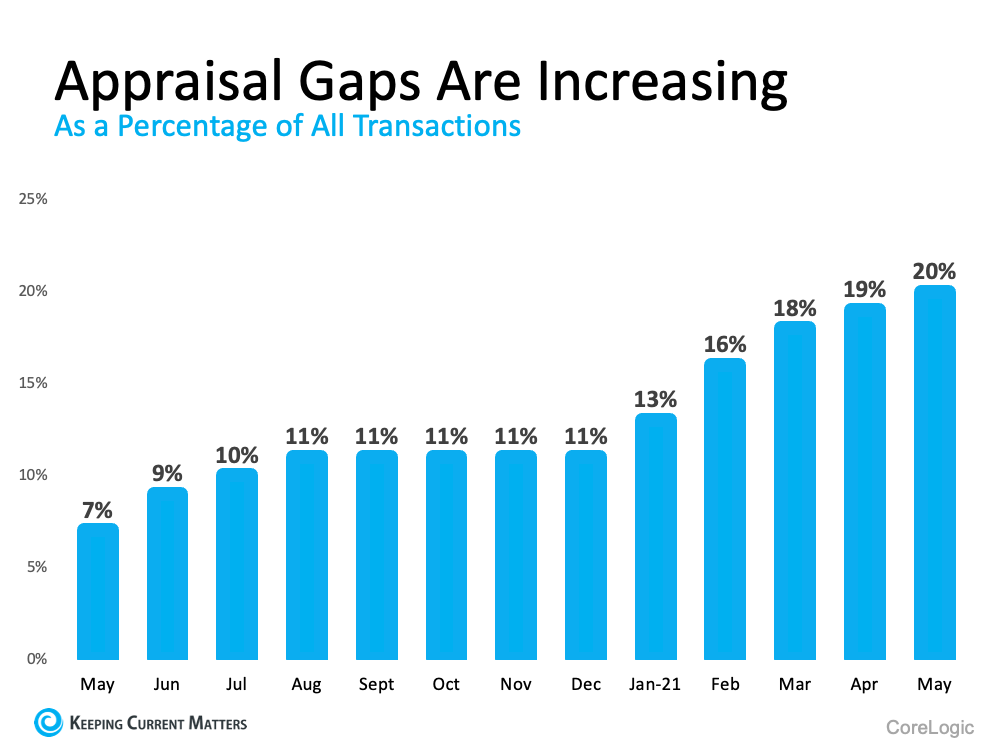 With the increasing rate of appraisal gaps, what do you do? The best thing you can do is understand how an appraisal gap may impact your transaction. When selling, you may encounter an appraisal below your contract price. In today's seller's market, the most common approach is for the seller to ask the buyer to make up the difference in price. Buyers need to be prepared to bring extra money to the table if they really want the home. Whether you are buying or selling, contact Quest Real Estate for help navigating an appraisal gap. We will help you understand your options for the best outcome.