Now is the time to take advantage of low-interest rates before it is too late. We are seeing record low interest rates and experts say they might not be around for much longer. The graph below shows a comparison of mortgage rates since 2016. Mortgage rates are still low, but the data from Freddie Mac indicates rates are fluctuating. If you are thinking of buying a home it is important to consider how interest rates could impact your monthly mortgage payment.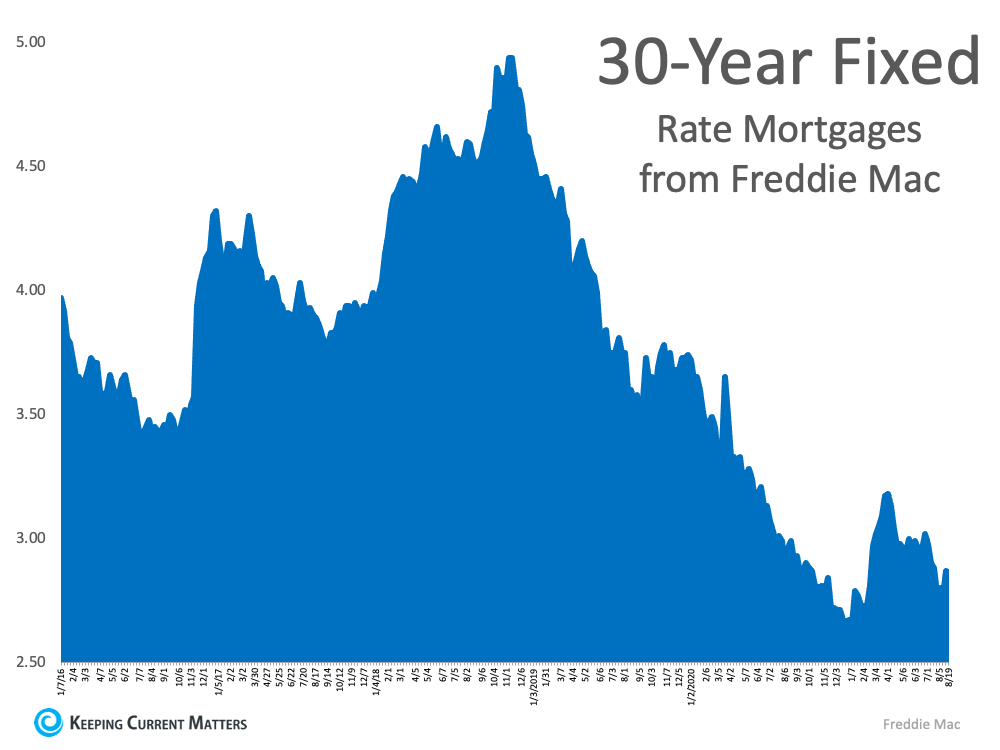 Usually, when interest rates are low, you can receive more home for your money. Keep reading to learn why the experts agree you should take advantage of these low rates.
Sam Khater, Chief Economist at Freddie Mac, points out the historic nature of today's rates:
"As the economy works to get back to its pre-pandemic self, and the fight against COVID-19 variants unfolds, owners and buyers continue to benefit from some of the lowest mortgage rates of all-time."
Mark Fleming, Chief Economist at First American, talks about how rates impact a buyer's bottom line:
"Mortgage rates are generally the same across the country, so a decline in mortgage rates boosts affordability equally in each market."
Danielle Hale, Chief Economist at realtor.com, urges buyers to carefully consider their timing:
"Those who haven't yet taken advantage of low rates to buy a home or refinance still have the opportunity to do so this summer."
Hale goes on to explain these low rates are temporary:
"We expect mortgage rates to fluctuate near historic lows through the summer before beginning to climb this fall."
The smallest change in interest rates can have a big impact on your purchasing power. Increasing interest rates cause homebuyers to look at lower-priced homes in order to stay within budget. While mortgage rates have been low, the hot housing market and accelerating inflation point to a probable rise in interest rates by the end of the year. Now is the time for homeowners to take advantage of the rates and lock in unprecedented savings. Contact Quest Real Estate today to discuss your options.