If you're planning to sell your home, now could be the perfect time. Keep reading to find out why it is the right time to sell.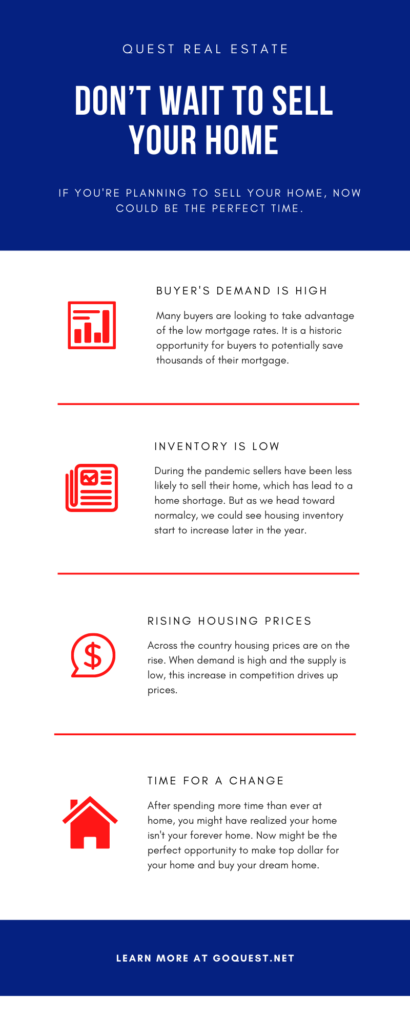 Buyer's Demand is High
Many buyers are looking to take advantage of the low mortgage rates. It is a historic opportunity for buyers to potentially save thousands of their mortgage.
Inventory is Low
During the pandemic, sellers have been less likely to sell their home, which has lead to a home shortage. But as we head toward normalcy, we could see housing inventory start to increase later in the year. 
Rising Housing Prices
Across the country, housing prices are on the rise. When demand is high and the supply is low, this increase in competition drives up prices. 
Time For a Change
After spending more time than ever at home, you might have realized your home isn't your forever home. Now might be the perfect opportunity to make top dollar for your home and buy your dream home.
Interest Rates are Low
One of the most important reasons now is a good time to sell is that interest rates are low. Listing your home now is a good idea because buyers will want to take advantage of these low-interest rates before they increase soon.
Thinking about moving but wondering what your current home is worth? Click here to request a free home evaluation!