Fall is quickly approaching and it could pose the perfect opportunity to sell your home. There is no doubt that we are in a seller's market. Homes are selling at record speeds for top dollar, but it won't last forever. Keep reading to learn our top five reasons to put your house on the market this Fall.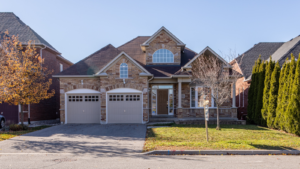 Your House Will Likely Sell Quickly
Average days on market is a strong indicator of buyer demand. Currently, properties are spending a short amount of time on the market, which is a good indicator that your home could sell just as quickly.
Buyers Competition 
Not only are homes selling quickly, but they are also seeing multiple offers. Buyers are coming prepared with the best offer in hand because they know that bidding wars are a likely outcome. Multi offer situations can put the seller in a great financial position.
Inventory is Low
Motivated buyers are challenged with the low housing supply. When inventory is low and demand is high, then your house takes center stage. This sets you up for success by drawing more attention to your home. Now is the time to take advantage of the low inventory before the supply starts to increase.
Home Equity
Competition is driving up the price and causing home price appreciation to rise. As the home's value appreciates, equity will also increase. This is good news for sellers because the increasing value of your home can give you more money in your pocket to upgrade.
Low Mortgage Rates
Buyers are motivated to purchase thanks to the record low mortgage rates. Throughout 2021 mortgage rates have been low, however, the hot housing market and accelerating inflation point to a probable rise in interest rates by the end of the year. Now is the time for homeowners to take advantage of the rates and lock in unprecedented savings.
Seller's markets won't last forever so act now. If you are interested in selling your home contact Mo Hadid with Quest Real Estate today! Click here to discover what your home could be worth today.