Throughout 2021 mortgage rates have been low, however the hot housing market and accelerating inflation point to a probable rise in interest rates by the end of the year. Now is the time for homeowners to take advantage of the rates and lock in unprecedented savings. Keep reading to find out how low-interest rates could affect you.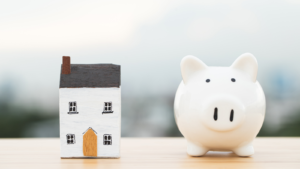 Moving
Over the past year, we have spent more time at home than ever before. This has prompted many homeowners to realize their home may no longer meet their needs. The smallest change in interest rates can have a big impact on your purchasing power. Increasing interest rates cause homebuyers to look at lower-priced homes in order to stay within budget.
Refinance
If you aren't interested in moving the low mortgage rates still could have a positive impact on your financial situation. If you've been in your current home for several years, there's a good chance your mortgage has a current interest rate that is higher than today's rate. Refinancing is a great option if you're looking to lower your monthly payments while staying in your current home.
Now is the time to take advantage of today's low rates before they begin to rise. Contact Quest Real Estate today to discuss your options.