Today, home prices are appreciating at an above normal rate due to high demand. High competition between buyers is leading to bidding wars and over asking price offers. Your house could be worth more than you realize. Let's take a deeper look into home price appreciation.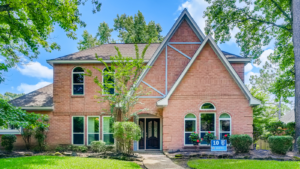 Home price appreciation is the increase in the value of a real estate property over a period of time. The price appreciation increases your home equity. Equity is the difference between what you owe on the home and its market value based on factors like price appreciation. You can use your equity to power your next move or put the money toward funding other dreams. 
Here are some of the most important factors that increase property's appreciation.
Market Conditions:

 The local real estate market heavily influences a property's value. When demand is high and supply is low, then your property value will increase.  

Interest Rate Trends:

 When mortgage rates are low there tends to be more buyer demand, which eventually increases property values.

Location:

The location of a home is important to the value, because this can't be changed. Growing and safe communities tend to increase home value. 

Improvements:

 A property's features and upgrades influence the total value. Smart improvements to your property will boost the value of your home. 
List your home soon to ensure you benefit from the current higher than average home price appreciation. Contact Quest Real Estate to learn more about your current property value.